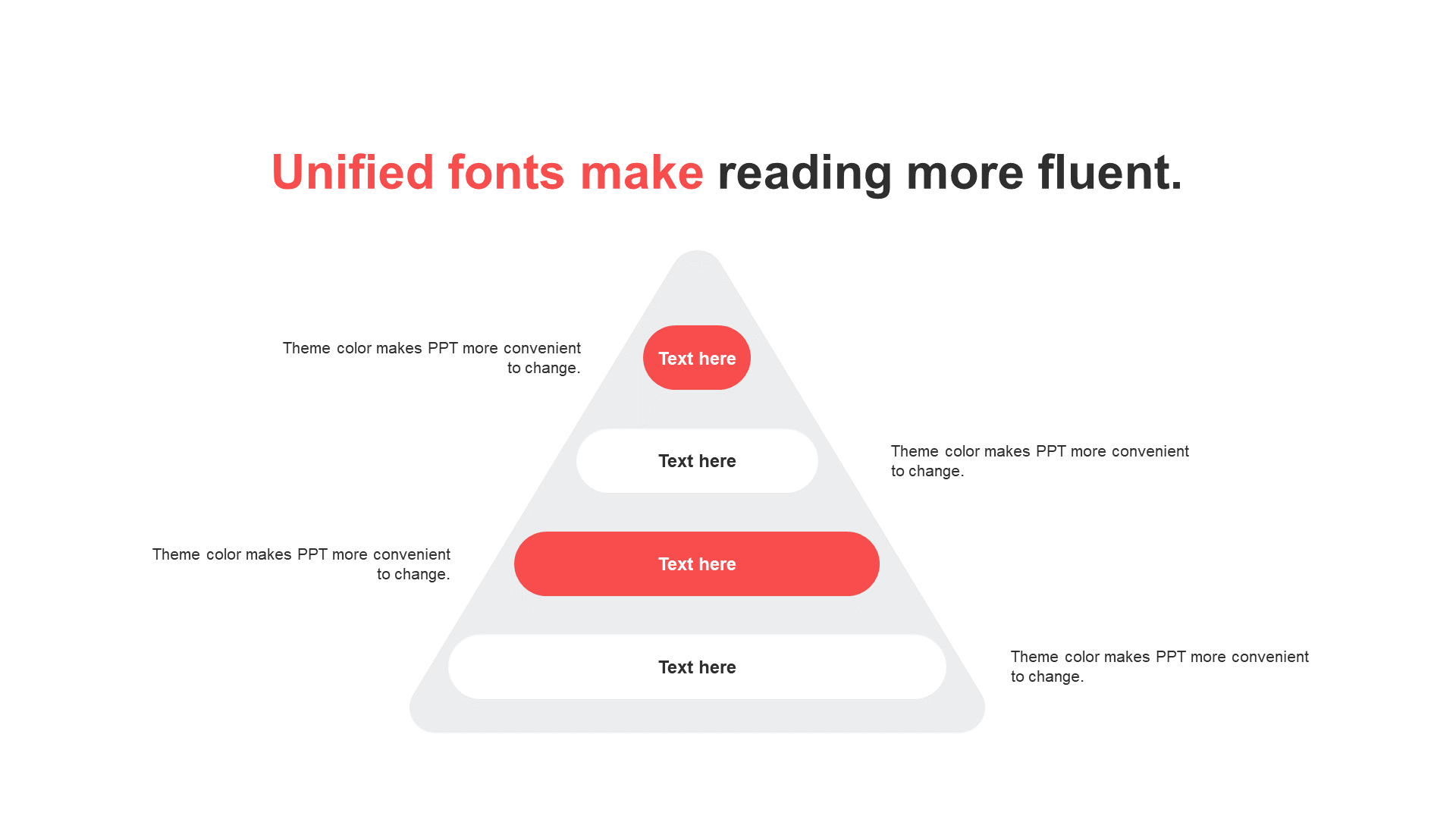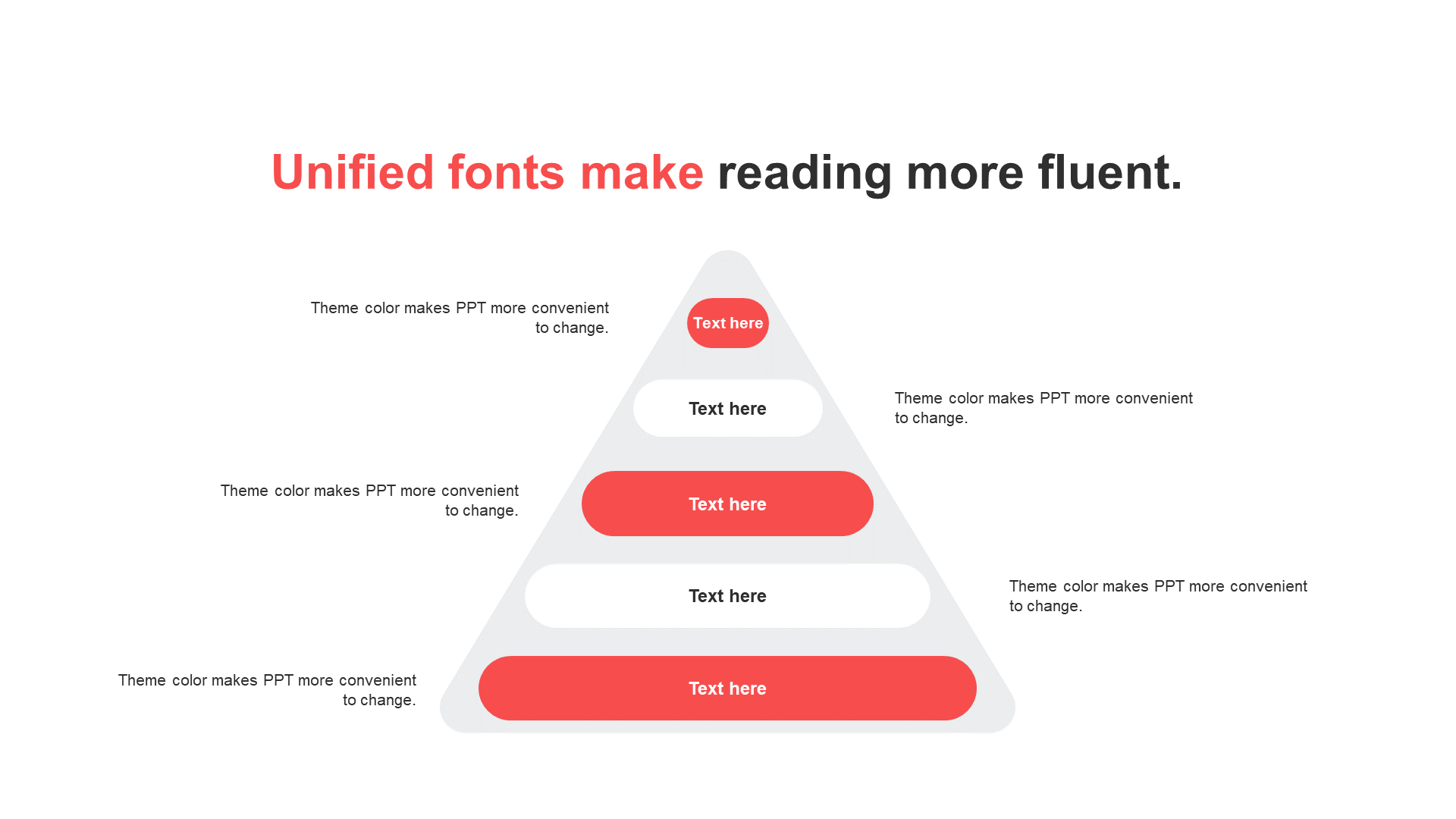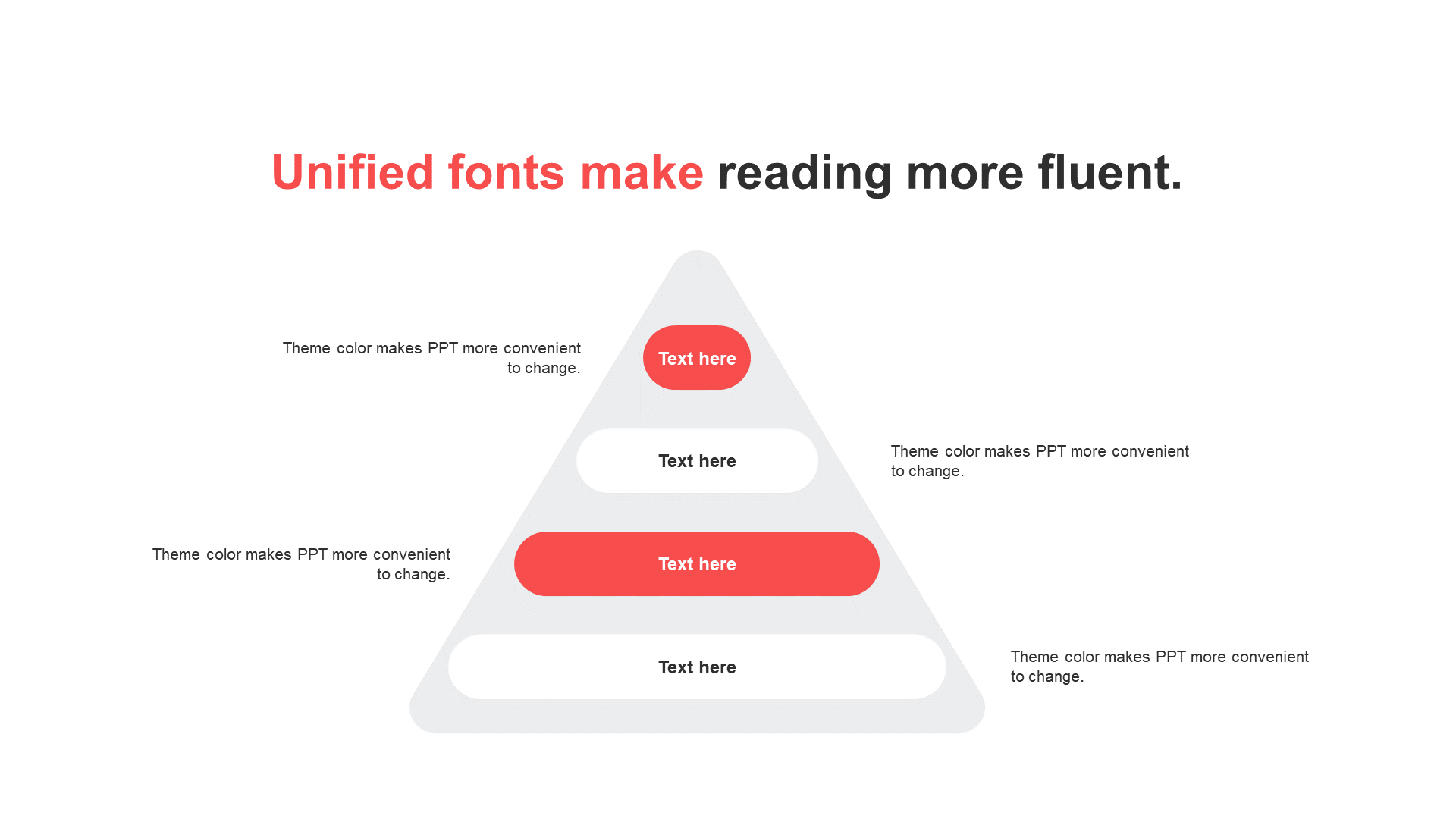 Declaration: PPT templates and PPT cases showcased in iSlide platforms, include iSlide web 365, mobile and desktop versions are all designed by iSlide team or have been authorized by copywriters. All the content listed above, including the preview images are protected by Copyright Law. In case of applying templates or cases without any legal authorization, iSlide team reserves the right to claim further damages in accordance with the Copyright Law of the People's of Republic of China.
Monochrome flat 4-item PPT pyramid
© Copyright
Original
Legal copy
Safety
Authorization
Personal Public
iSlide provides genuine original set design templates, click "Download Now" to download and edit locally, the text and background can be modified, and the design can be completed efficiently in minutes.
Recommend for you